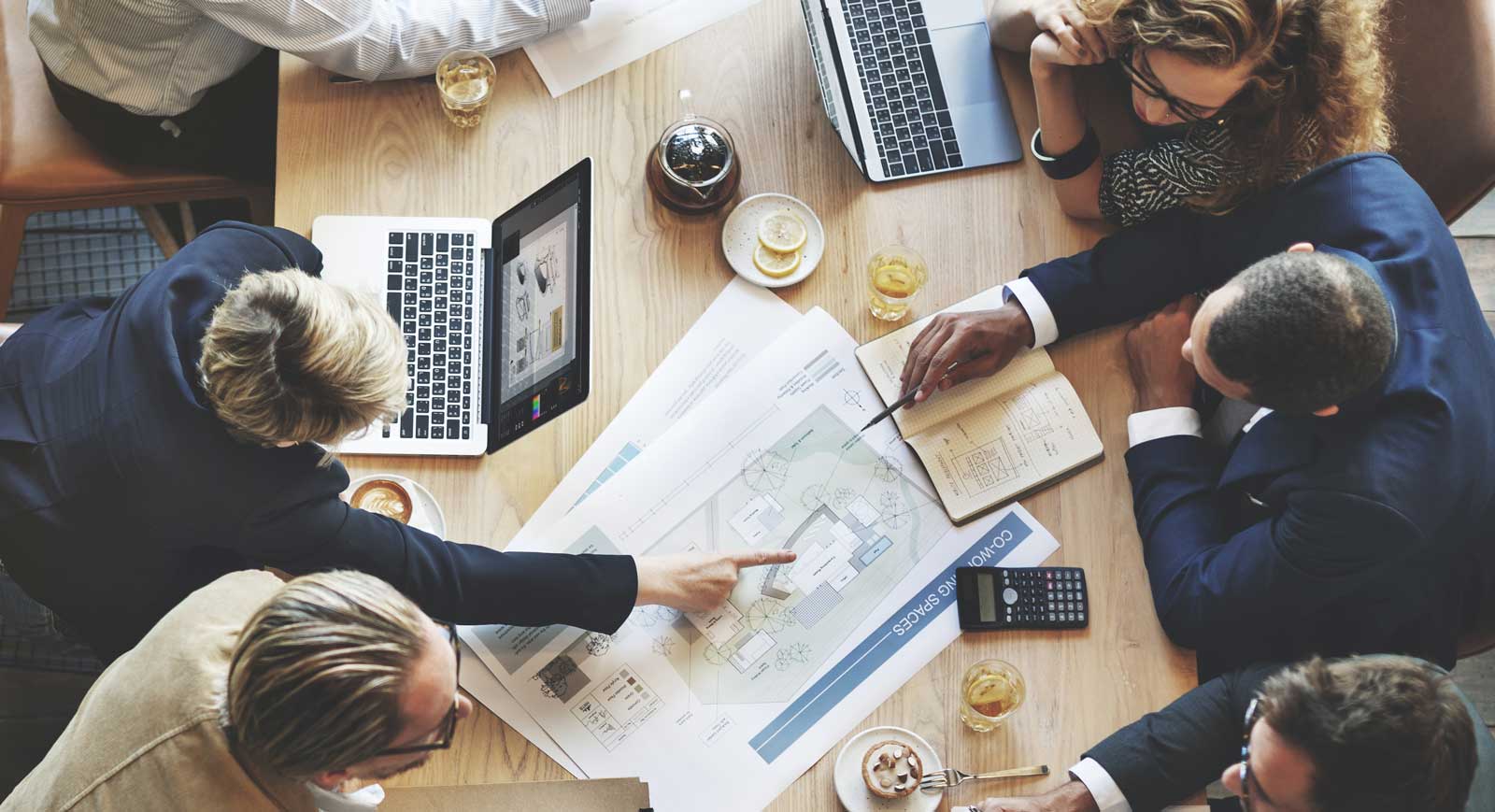 How the Custom Home Building
Process Works
We understand building a new home is a big decision, and we strive to provide excellent customer service as we share our building knowledge with you. Paces Ferry Builders is committed to building the home you want. Our Project Management Team include experts in land planning, architect, drafting, interior design and construction lending. Our project manager will listen to your home building needs and make suggestions to keep you within your budget. We look forward to meeting you at our office in downtown Alpharetta and starting the planning process.
Lot Reservation
The first step is to meet Guy Cherwonuk, the owner of Paces Ferry Builders on site to walk the community and select a lot. During this meeting you will review the final plat for the community and walk the lots to determine the lot that best works for your family. Some lots are setup for daylight basement plans and some lots are setup for slab or crawl space floor plans. Some Lots walk out to creeks, and some walk out to wooded buffers. During this meeting you are encouraged to bring floor plans and inspiration pictures of homes that you have seen in person or seen on the internet. The more inspiration plans and pictures you show us, the quicker we dial in on a lot and floor plan that works for your family. At the end of the meeting Guy will review theLot Reservation Agreement and schedule a time for you to meet our project management team.
Floor Plan and Site Plan
The next step in the custom home process is to meet with our project management and architect to review your floor plans and inspiration pictures. The project manager will ask you a series of questions to help him determine which floor plan best suits your family We will recommend one of our plans if there is a good match or we will purchase a plan from the designer you like online. There are so many great floor plans available to purchase online and modify with our architect and we will have no problem designing a custom home for your unique needs.
At this meeting, we will also establish a budget, review how the allowances work with our vendors and interior designer, and introduce you to our BuilderTrend project management system. Paces Ferry Builders prides itself on our use of the Builder trend technology to provide transparency into the home building process, schedule, allowances, and budget. Click here to preview an example of the Buildertrend Customer portal.
We will also review the construction agreement before the start of construction. The contract you will enter with us was developed by the Greater Atlanta Home Builders Association and will be a Construction Agreement – (Stipulated Sum Basis – For Construction on Owners Land)
At the end of this meeting, we will have the information we need to develop a floor plan and budget for your review.
Floor Plan, Allowances,
and Budget
The next step is to go back and forth process with sketches to the plans as we finalize the plan and budget. We work with very talented architects and interior designers who are leaders in our industry and will customize the perfect plan for your family. While our project management team is working on the plans and budget, you will need to arrange for construction financing with your lender or our preferred lender. We will all work to complete this process in 30 to 45 days.
Lot Purchase and Sign the Building Agreement
30-60 days after signing the Lot Reservation Agreement you will have the opportunity to purchase the Lot.  This will take place once we finalize the allowances and the budget and sign the Lot Purchase and Sale Agreement concurrently with the Construction Agreement. After the agreement is signed our teams go to work making your dream home a reality. Buyer will begin paying HOA Fees upon lot purchase.
Once you have gained pre-qualification and signed a contract to begin the house-building process you will have to choose options and selections, review preliminary plans, and discuss these changes within a pre-construction meeting. Upon reviewing the customized components of your final plans and the construction loan closing takes place the job starts.
Site & Pre-Construction Meetings
Guy Cherwonuk will introduce you to your Construction Manager who will work with your Project Manager and the rest of our team throughout the construction process Design Appointments will be made throughout the building process per design exhibit schedule. The Construction Manager will review the site plan that shows where the home will be located on the lot. We will schedule many on site meeting during construction including a framing walk through, a mechanical walk through, an interior design reviews, a final walk through and other meetings as need.
Building Your Home
From site preparation, foundation, and framing through mechanicals, interior and exterior finishes, every step is quality-assured by your Construction Manager.
We will also upload pictures at all milestones onto the builder trend project management system. Check out our Buildertrend Pictures on Lyndon Creek Model Home Page to see the building steps.
The Big Day
Your new home is ready. We deliver the keys and provide you with a Homeowner Handbook.
Throughout the construction process we welcome you to visit the construction of your new home and discuss any comments or questions with your Construction Manager. We also encourage inspections from Licensed Home Inspectors that you might hire, and we will gladly make them part of the team.